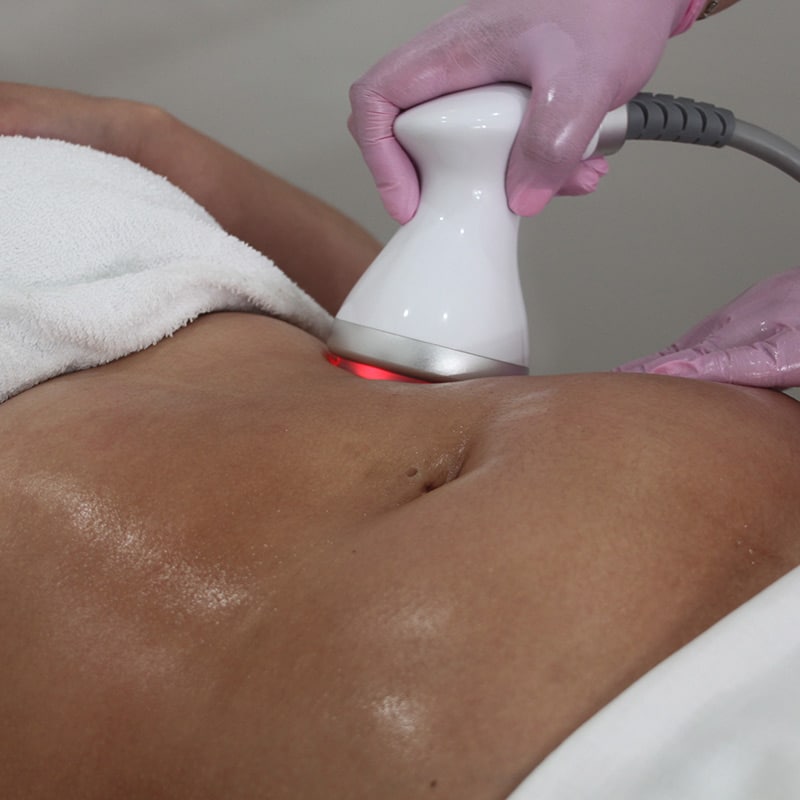 Tighten, Tone, and Treat with a Full Body Treatment
Here at the Sugar Cove we offer a full body contouring experience that includes 4 Ultrasonic Cavitation Therapy, Wood Therapy, Radio Frequency, and Vacuum Therapy. Each treatment is specifically tailored to your individual needs and done by our professionally trained Sugar Mamas!
Check our menu for a detailed list of options, prices and locations.
Sugar Cove Body Contouring Services
Ultrasonic Cavitation
Body Contouring with Ultrasonic Cavitation is a non-invasive alternative to lipo-suction and other procedures. This treatment uses ultrasonic radio waves that break apart fat cells which are then absorbed by your lymphatic system and eliminated. These ultrasonic waves also create vibrations deep within layers of your skin strong enough to disrupt fat cells and dislodge them from your dermis. This treatment is perfect for enhancing your body tone, decreasing circumference of targeted body fat, and improving blood and lymphatic circulation.
Wood Therapy
Body Contouring with wood therapy uses specific wooden instruments that break apart localized fat, stimulate circulation and lymph drainage, break apart dimples that create cellulite, transfer fat to lymph glands, and draw out toxins from the body. Body Contouring with wood therapy can reduce water retention, stimulate the lymphatic system, and tighten and tone your skin non-invasively.
Radio Frequency
Radio Frequency is an excellent alternative to surgery that works to tighten your skin easily, comfortably, and non-invasively. RF can reduce fine lines, wrinkles, sagging skin, enlarged pores, and improve the tone and texture of your skin. RF uses radio frequency electromagnetic waves to stimulate collagen development deep within the dermal layers of the skin. This can restructure and contrast existing collagen and stimulates fresh collagen production to give you noticeable yet natural results.
Vacuum Therapy
Vacuum Therapy is a non-invasive massaging technique that helps to lift your skin with suction cups that can provide a non-surgical butt lift. Aside from the deep massaging effects, Vacuum Therapy can also decrease muscle tension, decrease the appearance of cellulite, increase lymphatic flow to remove toxins and water retention, and exfoliate the skin to provide a smoother and more toned in appearance.
PRE CARE
Avoid eating heavy meals the day of your treatment! DO NOT eat for two hours before your treatment.
DRINK WATER! Drinking water is crucial to aid in the flushing-out of broken-down fat that is excreted through your lymphatic system. The day before your treatment drink at least 2 liters of water.
DO NOT consume caffeine, alcohol, or carbonated drinks the day before treatment.
DO NOT wear any lotion or products on the area to be treated.
Sugar or shave any body hair in the area to be treated
Please arrive for your appointment in comfortable clothes!
POST CARE