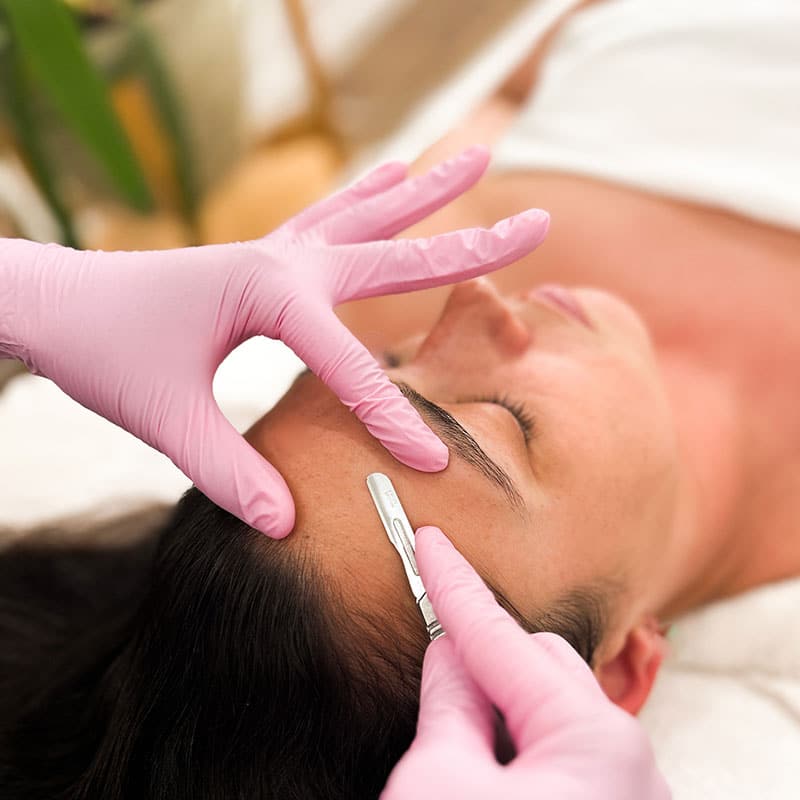 The Sugar Cove® offers a variety of facial treatments including face and body chemical peels, dermaplaning, face and body acne treatments, and anti-aging facial treatments.
Our Sugar Mamas are trained in providing targeted skin treatments using PCA Professional Skincare and provide an at-home skincare plan with product recommendations.
Check our menu for a detailed list of options, prices and locations.
Arrive with clean, dry skin.
Stay as cool as possible. Overheating internally can cause hyper-pigmentation.
Do not put the treated area directly into a hot shower spray.
Do not use hot tubs, steam rooms saunas, or go swimming
Do not use loofahs or other means of exfoliation on the area.
Do not direct a hairdryer onto the treated area.
Do not apply ice or ice water to the treated area.
After receiving treatment, you should not expect to "peel". However, light flaking in a few areas for several days is typical. Residual redness for one to 12 hours is normal.
It is recommended that makeup not be applied the day of treatment as it is ideal to allow the skin to stabilize and rest overnight. Makeup may be applied 15 minutes after the treatment if desired.
Moisturizer should be applied at least twice a day, but can be applied more frequently for hydration and to decrease flaking.
It is recommended that other topical, over-the-counter medications, or alpha hydroxy acid products not be applied to the skin seven days post-procedure.
It is recommended to delay use of Tretinoin, Retin-A, Differin, Renova, Tazorac, Avange, EpiDuo, or Ziana five days post-procedure.Do not go to a tanning bed for at least two weeks post-procedure and avoid direct sunlight.
Do not pick or pull on any loosening or peeling skin. This could potentially cause hyper-pigmentation.