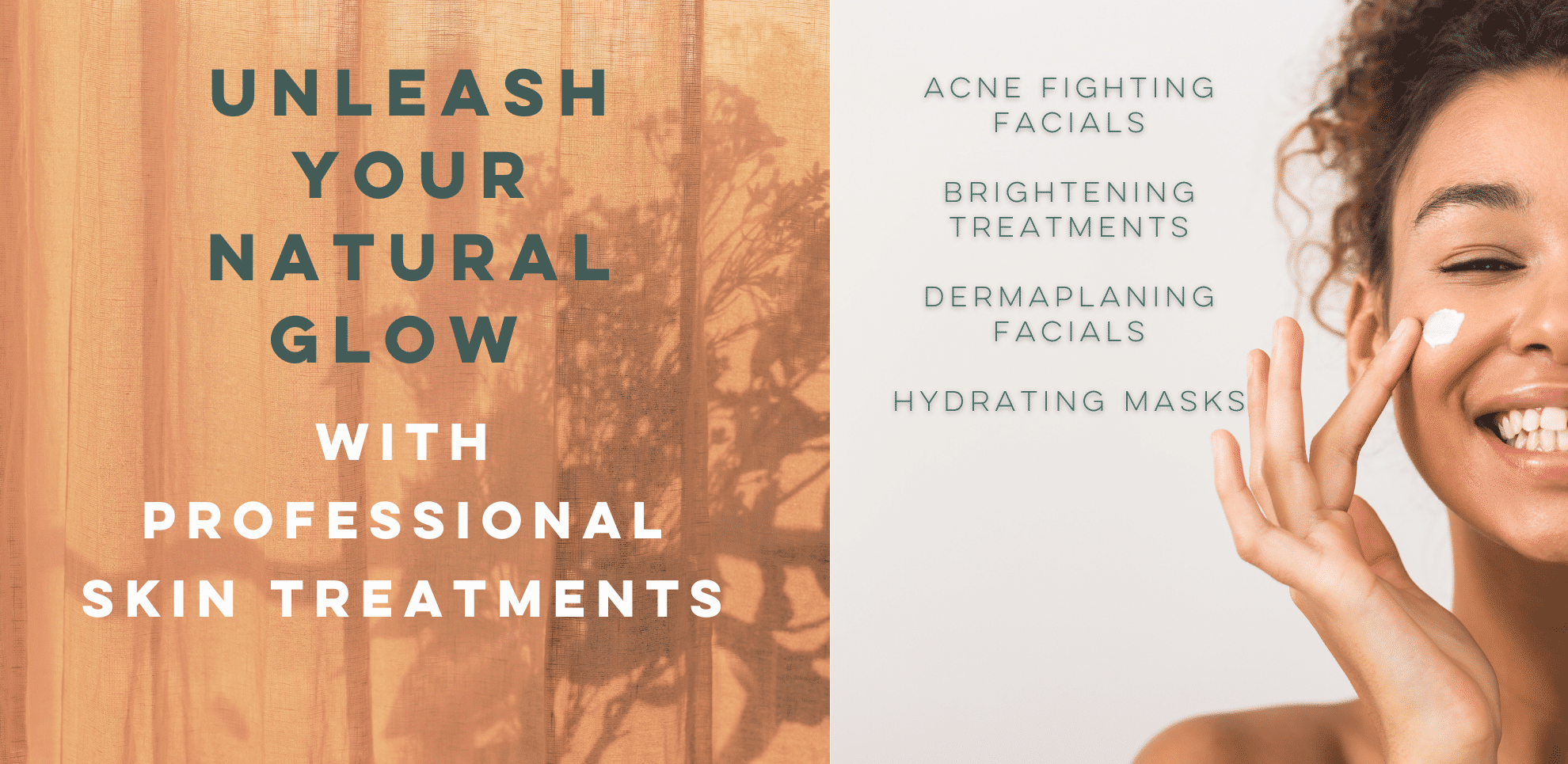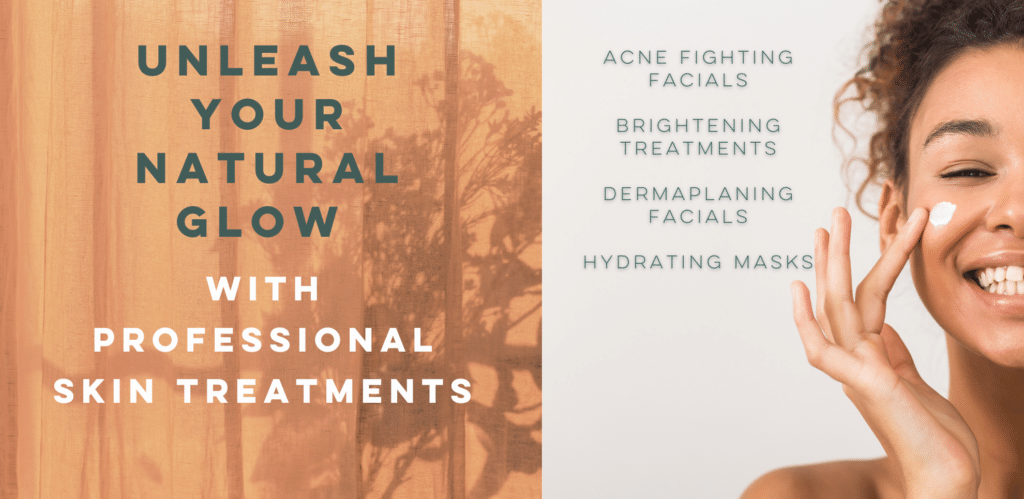 Acne Facial– Cleansing of the face, skin analysis, light exfoliation, and extractions are included in this treatment that is suitable for all skin types with active acne
Age Define Brighten Facial– Cleansing of the face, skin analysis, p
owerful enzymatic and AHA exfoliation are included in this
treatment especially customized to combat aging skin with hyperpigmentation
PCA Peel– Cleansing of the face, skin analysis, a deep exfoliation with a PCA peel, followed by serum and moisturizer
PCA Express Peel– In 30 minutes, a cleanser, analysis, and PCA peel for reduction of fine lines and congestion
Red Carpet Facial– Cleansing of the face, skin analysis, extractions, and customized enzymatic treatment followed by skin correcting serums for face, eyes, and lips
Pumpkin Enzyme Facial– Cleansing of the skin followed by an enzyme peel derived from pumpkin that leaves skin feeling soft, moisturized and brighter
Using steam and gentle pH balanced cleanser, the bikini line, and outer vulva is treated for ingrown hairs and trapped dirt or oils using gentle Fur Silk Scrub. A soothing mask is applied followed by toner and moisturizer that leaves you looking brighter, clearer. We recommend this treatment following sugaring or for the weeks between sugaring.
IMPROVE PRODUCT ABSORPTION WITH DERMAPLANING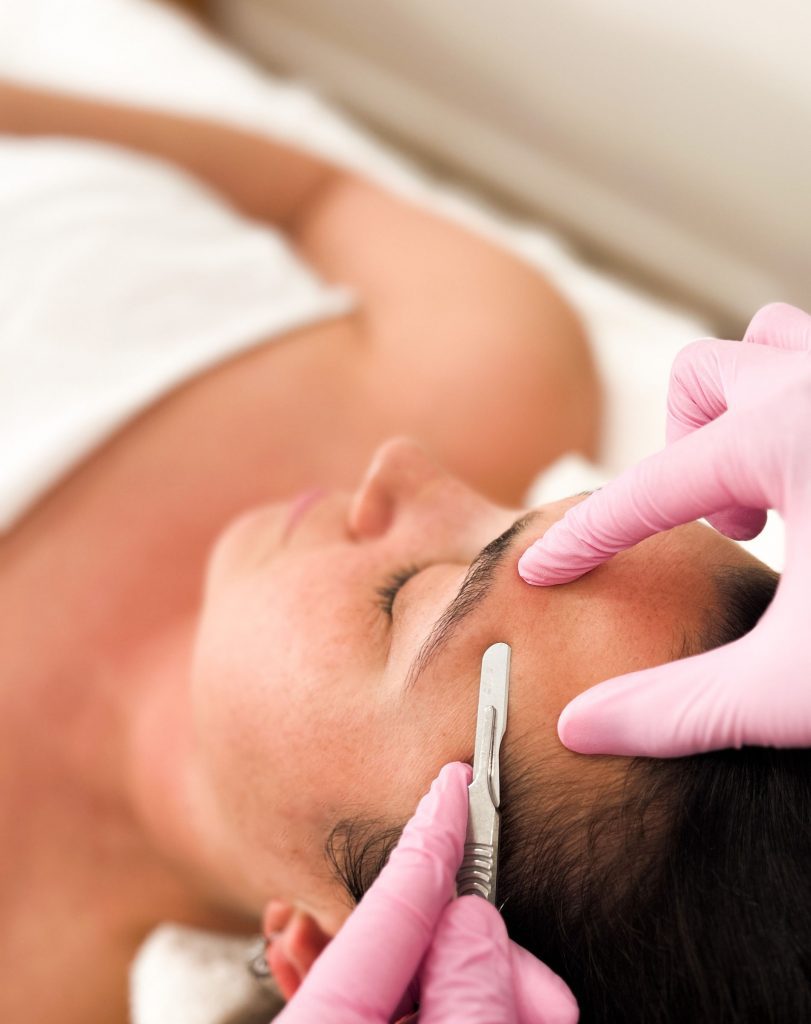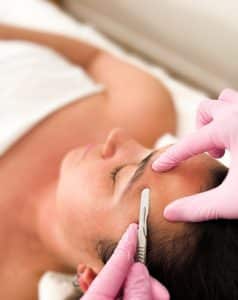 Bye-Bye Fine Lines and Wrinkles
One of the standout benefits of dermaplaning is its ability to reduce the appearance of fine lines and wrinkles. By removing the layer of dead skin cells, this treatment can help stimulate collagen production and improve skin elasticity. The result? A more youthful and rejuvenated complexion that's ready to turn back the clock.
Makeup Application Mastery
If you're a makeup lover, you'll adore the canvas that dermaplaning creates. Say goodbye to uneven makeup application and hello to flawless, airbrushed finishes. With peach fuzz out of the way, your foundation glides on smoothly, making your makeup routine a breeze.