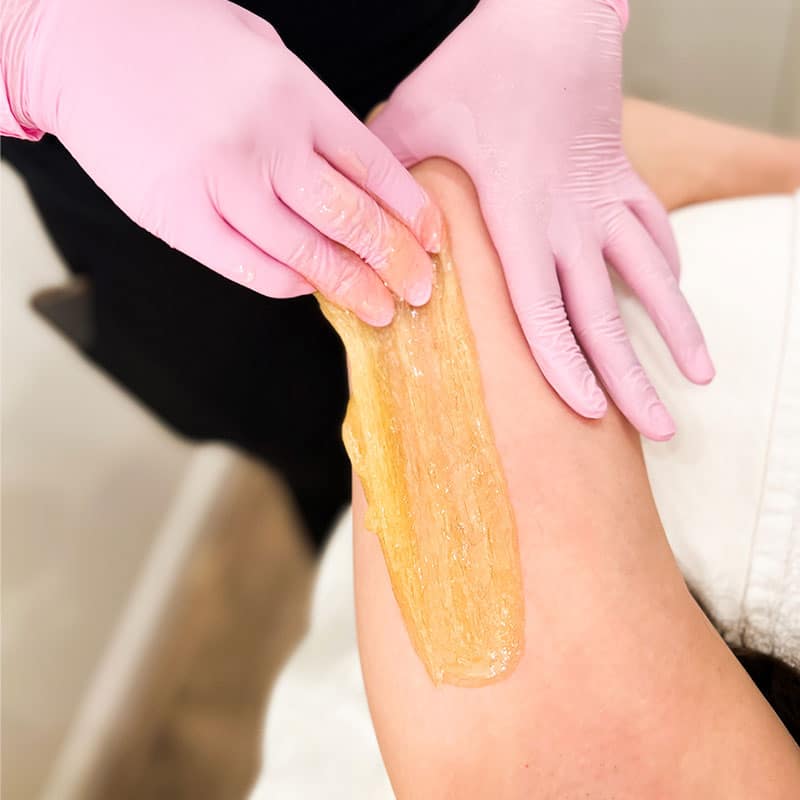 Sugar Cove is a modern beauty salon that is determined to have you feeling and looking your best through all natural sugaring hair removal.
Sugaring is effective for all skin types, hair textures, and sensitivities.
Our friendly and well-trained staff are dedicated to building a relationship with each client to offer a personalized experience for each visit.
Sugaring adheres to the hair, not the skin, so it is less painful than waxing and leaves your skin silky smooth. And, over time, routine sugaring hair removal leads to thinner, softer hair and often reduces hair growth in the area completely.
Check our menu for a detailed list of options, prices and locations.
Shower up & exfoliate! Make sure that the area of treatment is fresh & clean
Hair should be 1/4″ of an inch to remove, the size of a rice grain
No lotion, deodorant, oil, or any other skin care products!
Come for your sugaring appointment with clean, dry skin
Skip the gym before you get sugared! We want you to be clean!
Try to stay out of the Sun the day before…. Sunburn skin is too sensitive to sugar
Shower up & exfoliate! Make sure that the area of treatment is fresh & clean
Hair should be 1/4″ of an inch to remove, the size of a rice grain
No lotion, deodorant, oil, or any other skin care products!
Come for your sugaring appointment with clean, dry skin
Skip the gym before you get sugared! We want you to be clean!
Try to stay out of the Sun the day before…. Sunburn skin is too sensitive to sugar